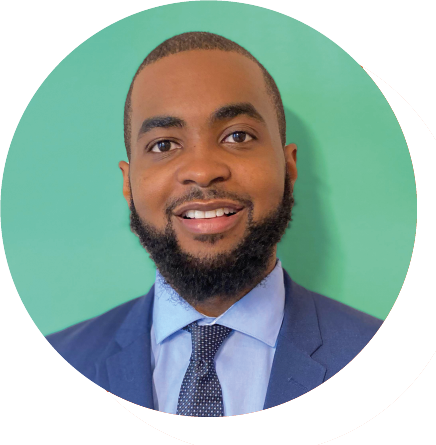 Director of Business Development
Kendrell Washington has been part of Portfolio Resident Services (PRS) since 2014. Currently serving as Director of Business Development, Kendrell describes his role as helping the organization grow and serve affordable housing developments throughout the country, keeping clients informed of the incredible work by the operations team along the way.
While attending Tulane University in New Orleans, where he earned his Bachelor's in Sociology with a minor in Psychology, Kendrell began to see the effects of the housing shortage and the need for affordable housing in the aftermath of Hurricane Katrina. He spent much of his time volunteering, helping to rebuild and restore communities affected by the storm. This mission resonated with him, and he formed a lifelong passion to give back and help others — especially those in need. 
Kendrell's choice of degree reflects his desire to understand the behaviors and needs of those struggling with poverty and think critically about ways to serve and give back to communities challenged by this generational cycle, ensuring that they're aware of the resources and opportunities available to them as well as creating new ones. 
In addition to serving residents, one of Kendrell's favorite aspects of working for PRS is helping to change the stigma of what affordable housing looks like — working with clients that provide beautiful, welcoming properties, as well as the role the organization plays in continuing to uplift each community — watching them grow personally and professionally, and helping them thrive for years to come.
Before joining the business development team, Kendrell led the entire Houston region as Community Services Director, helping to grow and stabilize programming to ensure each community was able to flourish. Now, he helps PRS expand and improve nationwide. 
At home, Kendrell has a beautiful three-year-old daughter, Sydney, who is always his first priority. When he has the time, he also loves relaxing, watching sports — especially football and basketball, and catching up on TV.